Par mums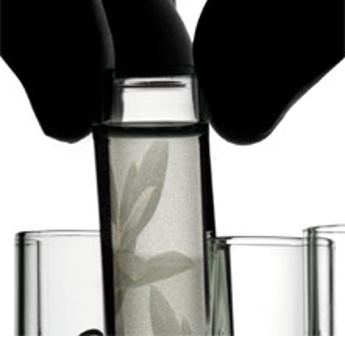 Methode Brigitte Kettner (MBK) is a German cosmetics company with its own research and development department. It develops care products and nutritional supplements for the treatment of skin, hair, and weight issues. The products and treatment concepts are based on highly effective and natural active ingredients, combined with the latest findings in microbiology, and proven formulae from traditional Chinese medicine. Methode Brigitte Kettner products deliver individual solutions for any skin type and any skin problem and are the ideal companion on the road to healthy skin.
In 1973,MBK founder Brigitte Kettner opened a beauty farm in Luxembourg. Satisfied, loyal customers, and the high standards set by her company's philosophy convinced Brigitte Kettner to take the next step. The passionate cosmetics expert believes that conventional treatments and cosmetic products can be better. She conducts cosmetics research in her own in-house laboratories. The results then flow into Brigitte Kettner's own treatment methods and precisely coordinated care products.
Serial production of her first product line, the MBK Classic Line, started in 1987. This was also when today's company was founded in Bergisch Gladbach near Cologne. Since 1989, Methode Brigitte Kettner has been exporting its products to Asia. After a successful launch in Taiwan, Singapore, Malaysia, and China followed. MBK is also active in Europe and now distributes its products not only in Germany, but also in Austria, Switzerland, the Benelux countries, Great Britain, Poland, the Czech Republic, and Latvia. In the three German-speaking countries alone, there have long been more than 200 authorized MBK cosmetics institutes; there are more than 400 worldwide.
THE FOUNDER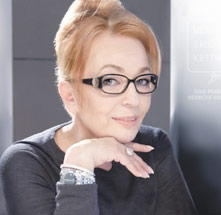 Born in Luxembourg, Brigitte Kettner has been actively involved in cosmetics research since the early sixties. After completing her studies in biology in Bologna with a focus on bacteriology and dermatology, she worked at a famous dermatology clinic in Switzerland. In 1971, Brigitte Kettner was teaching biological fundamentals at Scuola Estetica di Milano and soon assumed management of the branch in Modena with its integrated cosmetics institute.
In 1973, the passionate skin and cosmetics expert opened her own beauty farm in Luxembourg. Kettner's motto: "Facts are what count in skin research, but in cosmetics it's the visible results that matter." And she's 100% right. In no time she had over 2,000 regular customers.
In her efforts to address every cosmetic problem personally, individually and effectively, Brigitte Kettner developed her own treatment concepts and her precisely coordinated cosmetics products: the Classic Line. And Methode Brigitte Kettner (MBK) was born. In 1987, customers in Germany gained access at home to Brigitte Kettner's successful product lines. Just two years later, the entrepreneur won over clients in Asia with the high quality and effectiveness of her products and applications. In exchange, Brigitte Kettner studied the teachings of traditional Chinese medicine (TCM) and integrated them into her own treatment concepts. Today, Methode Brigitte Kettner is admired by beauty experts and skin specialists worldwide.
THE MBK PHILOSOPHY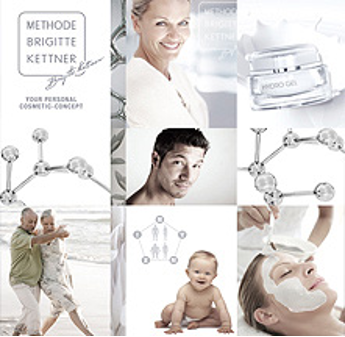 PUTTING THE INDIVIDUAL AT THE CENTRE
The innovative product lines and special treatments by Methode Brigitte Kettner (MBK) are based on a holistic approach and the individual needs of our clients. "Only when I look at the person as a whole, try to put myself in her shoes, and see her as an individual, will I achieve really convincing results", says company founder Brigitte Kettner, summarising her philosophy.
When developing new products and treatments, Methode Brigitte Kettner relies on the results of its own research, the latest developments in microbiology, the proven knowledge of traditional Chinese medicine, homoeopathic ideas, and the power of selected natural ingredients.
AUTHORIZED BEAUTY SALONS AND ESTHETIC INSTITUTES
Skin problems can have a number of different causes. That's why an analysis should always be the first step of any cosmetic treatment. The cosmetician uses a special classification system called diathesis to diagnose the problem and develop a personal care plan. High-quality, specific active ingredients, in combination with effective professional treatments ensure optimal results.
The MBK treatment methods may only be performed by cosmetologists who have participated in the MBK training and education programme. This guarantees that clients receive the right care for their individual skin type and professional instructions for the specific application. Not only treatment techniques and product knowledge, but also the philosophy that is the basis of the method is covered in the programme.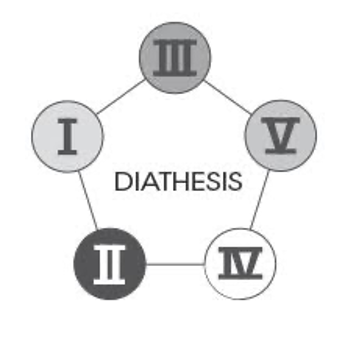 DIATHESIS
The Diathesis is system of categorization that classifies a person into five groups - Diatheses I to V - based on the personal physiological and psychological weak points. This concept had originally been created by the French medical doctor Jacques Ménétrier.
Methode Brigitte Kettner cosmetologists use the diatheses as a tool to identify the original causes of skin problems.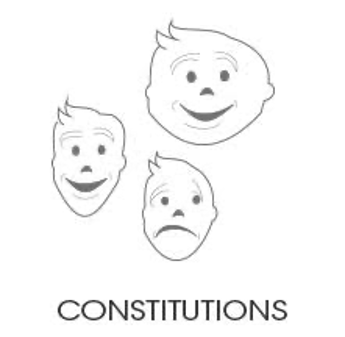 WHAT ARE CONSTITUTIONS?
A constitution is a summary of one's genetic or heredatary basis. In Brigitte Kettner's method we distinguish three constitutions:
Carbonic: stocky, endomorph
Phosphoric: long-limped, slight
Fluoric: asymmetric, unstable
For example a carbonic type may have a lot harder time losing fat than a phosphoric type.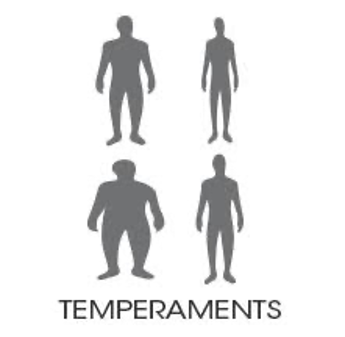 THE TEMPERAMENTS
The Greek Hippocrates first introduced these four types based on a (rejected) theory of body fluids:
Sanguine
Choleric
Melancholic
Phlegmatic
Of course we cannot accept a strict and permanent division of mankind into four absolute categories. Some parts of a human being are permanent, others are flexible. Experiences and events change a person. The temperaments are used as another tool by the Methode Brigitte Kettner cosmetologist to understand for example allergic tendencies and proneness to certain skin problems.